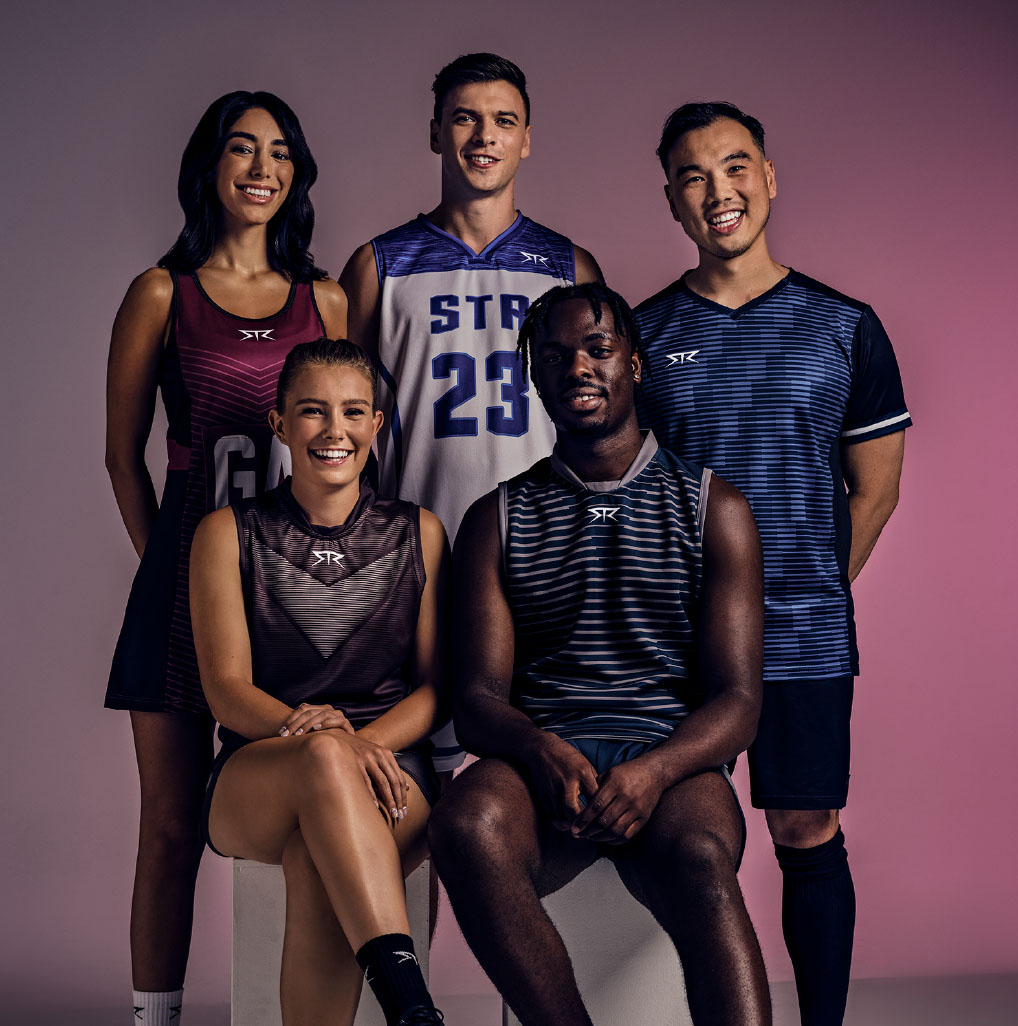 S-Trend takes continuous improvement seriously and we undertake to train all staff and partners, where relevant, of our latest best practices to ensure that they not only act in accordance with all legislative and ratified ILO conventions and that they also act in the best interests of our clients.
Some of the continuous improvement initiatives which have been disseminated to our employees and partners include the following.

INNOVATION IN FABRIC TECHNOLOGIES

We are a customer oriented brand. We engage and listen to our clients to continually develop and improve our products. Formally, we provide all our clients opportunities to return a feedback and suggestions form. Informally, we are always proactively interacting with our clients online and offline. We continually develop, innovate and we always incorporate our clients' feedback in our business plans.

S-Trend regularly develops new generational fabrics with market-leading functional technology through our partnerships with leading fabric mills. Most importantly, all our products are backed by decades of garment knowledge to ensure optimum aesthetics, comfort and durability.

Each and every day, our aim is to create sportswear that enhances comfort, movement and performance, not restricting it. One example of this is S-Trend's innovative X-Carbon Elite fabric which marries our high filament CoolDry yarn with bamboo charcoal fibres for superior moisture and odour management. This fabric also features 4-way stretch to facilitate free form movement, flexibility and comfort.

Other innovative fabrics also include our 180gsm Hytech Silver which compromises nano-silver particles for superior moisture, odour and anti-microbial management.

CONTINUOUS IMPROVEMENT

As part of our commitment to providing an exceptional customer experience, we proudly integrate continuous improvement as part of our usual business activities to identify ways in which we can extract greater value for our clients. Some examples of recent continuous improvement initiatives are outlined below.

1. COST REDUCTON INTIATIVES

S-Trend works with clients to improve performance by taking an end-to-end approach to address key business challenges such as inventory reduction, lean operations and process and product innovation.

S-Trend is committed to operating efficiently and responsibly to deliver the best outcomes for our clients and the communities we are a part of. Operating our wholly-owned production facilities provides us with full accountability over the entire product life cycle and we have invested in market-leading European manufacturing technologies to ensure we deliver the best outcomes to our customers as efficiently as possible. For example, our state-of-the-art sublimation machines can print high-definition vibrant colours whilst minimising our impact on the environment with low energy requirements.

Our in-house processes are also subject to continuous improvement, for example, our in-house pattern cutting techniques are regularly reviewed to minimise waste and ensure we yield the most optimal quantity of garments per roll depending on the style. S-Trend recognises that success is closely linked with the prosperity of our customers and as such, operational optimisation is an organisation-wide focus in our company.

2. REAL TIME PRODUCTION TRACKING AND AUTOMATED INVENTORY SYSTEM

S-Trend prides itself on our unique business processes and management systems.
Our comprehensive production schedule tracks orders as they go through each of many phases during the order process. For clients, the live online tracking tool provides ease of order tracking and full transparency on order and delivery progression.

Our automated fabric and accessory inventory system analyses trends in usage of each item over set periods of time and determines a suitable minimum stock-level. Should any fabric stock fall below set minimums, a replenishment order of fabric is automatically triggered.

Clients are able to access our online portal facilities to place orders, design new apparel and manage their invoices and orders. Our in-house IT team is continually working year-round on new initiatives to enhance the customer experience through the improvement of our systems.
Recently, we have completed a second generation design your own tool that creates instant visual mock-ups.

3. DELIVERY DEADLINES

S-Trend continually improves its ability to exceed delivery deadlines through ongoing advancement in business systems.

Three years ago, our standard lead time was four weeks plus delivery time. Now, improvements in our processes have resulted in our ability to deliver globally within four weeks inclusive of freight. Production planning support from the top level and direct control of the factory is also key to effective management of delivery deadlines in the long term.

Furthermore, capacity is managed effectively with reserve capacity being available at all times and ability to increase short and long term capacity as and when required.

4. COMMUNICATIONS - SERVICE

Customer engagement and service does not end with delivery of orders. S-Trend provides
ongoing after-sales support to its clients. Should clients have any concerns or feedback, S-Trend representatives are available to listen and address them to the best of their ability. We guarantee a response turnaround of 24 hours for all queries.